There is definitely R in July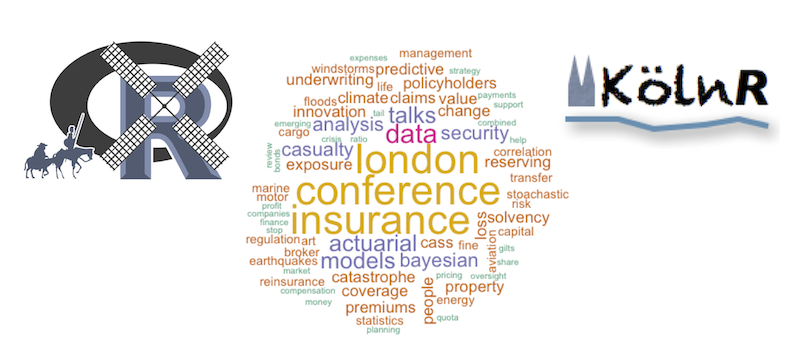 The useR!2013 conference in Albacete, Spain, will commence next Wednesday, 10 July, and on the day before Diego and I will give a googleVis tutorial.
The following Monday, 15 July, the first R in Insurance event will take place at Cass Business School and I am absolutely delighted with the programme and the fact that we are sold out.
On Tuesday, 16 July, the LondonR user group meets in the City, awaiting presentations by Andrie de Vries (Revolution Analytics), Rich Pugh (Mango Solutions) and Hadley Wickham (RStudio).
Finally on Friday, 19 July, the next Cologne R user group meeting is scheduled with two talks: Predicting the Euro/Dollar exchange rates with Twitter (Dietmar Janetzko) and Networks in R using igraph (Afshin Sadeghi).
Citation
For attribution, please cite this work as:
Markus Gesmann (Jul 02, 2013) There is definitely R in July. Retrieved from https://magesblog.com/post/2013-07-02-there-is-definitely-r-in-july/
BibTeX citation:
@misc{ 2013-there-is-definitely-r-in-july,
 author = { Markus Gesmann },
 title = { There is definitely R in July },
 url = { https://magesblog.com/post/2013-07-02-there-is-definitely-r-in-july/ },
 year = { 2013 }
 updated = { Jul 02, 2013 }
}