Next Kölner R User Meeting: 5 October 2012
The next Cologne R user group meeting is scheduled for 5 October 2012. All details and the agenda are available on the KölnRUG Meetup site. Please sign up if you would like to come along. Notes from the last Cologne R user group meeting are available here.
Thanks also to Revolution Analytics, who are sponsoring the Cologne R user group as part of their vector programme.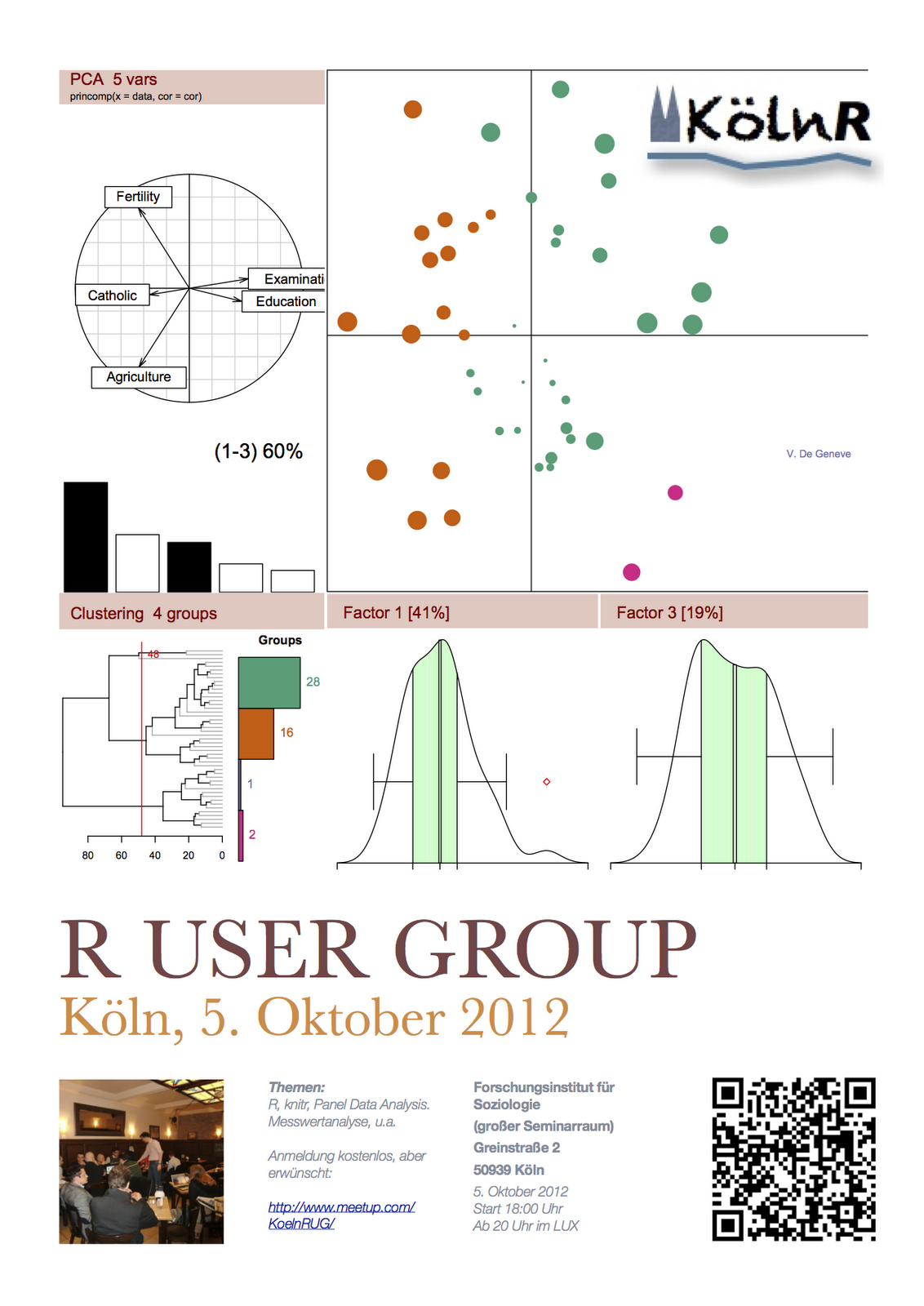 Citation
For attribution, please cite this work as:
Markus Gesmann (Sep 25, 2012) Next Kölner R User Meeting: 5 October 2012. Retrieved from https://magesblog.com/post/2012-09-25-next-kolner-r-user-meeting-5-october/
BibTeX citation:
@misc{ 2012-next-kolner-r-user-meeting-5-october-2012,
 author = { Markus Gesmann },
 title = { Next Kölner R User Meeting: 5 October 2012 },
 url = { https://magesblog.com/post/2012-09-25-next-kolner-r-user-meeting-5-october/ },
 year = { 2012 }
 updated = { Sep 25, 2012 }
}