Reminder: Next Kölner R User Meeting 6 July 2012
This post is a quick reminder that the next Cologne R user group meeting is only one week away. We will meet on 6 July 2012. The meeting will kick off at 18:00 with three short talks at the Institute of Sociology and will continue, even more informal, from 20:00 in a pub (LUX) nearby.
All details are available on the KölnRUG Meetup site. Please sign up if you would like to come along. Notes from the first Cologne R user group meeting are available here.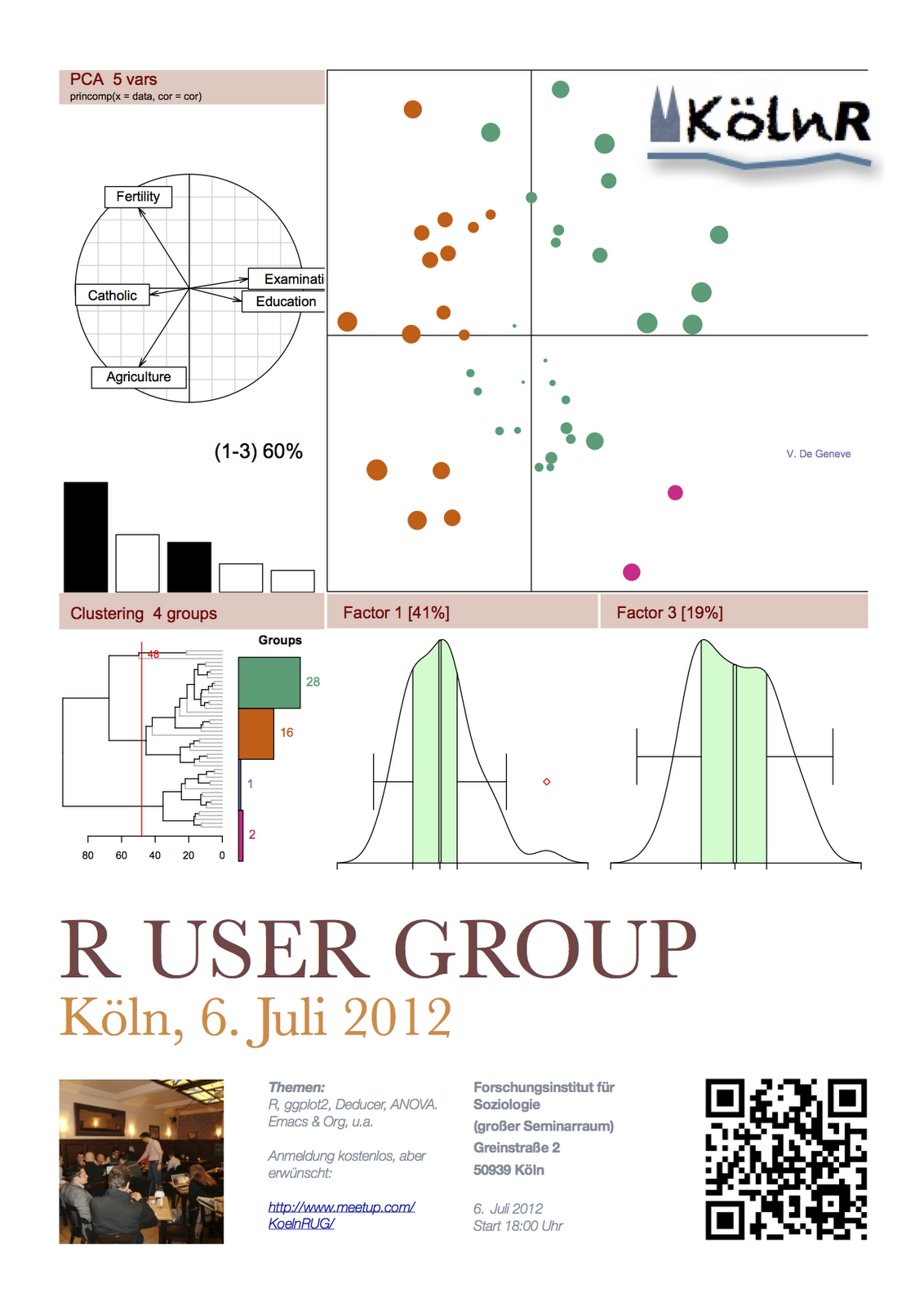 Citation
For attribution, please cite this work as:
Markus Gesmann (Jun 28, 2012) Reminder: Next Kölner R User Meeting 6 July 2012. Retrieved from https://magesblog.com/post/2012-06-28-reminder-next-kolner-r-user-meeting-6/
BibTeX citation:
@misc{ 2012-reminder-next-kolner-r-user-meeting-6-july-2012,
 author = { Markus Gesmann },
 title = { Reminder: Next Kölner R User Meeting 6 July 2012 },
 url = { https://magesblog.com/post/2012-06-28-reminder-next-kolner-r-user-meeting-6/ },
 year = { 2012 }
 updated = { Jun 28, 2012 }
}