LondonR, 6 December 2011
The London R user group met again last Wednesday at the Shooting Star pub. And it was busy. More than 80 people had turned up. Was it the free beer and food, sponsored by Mango, which attracted the folks or the speakers? Or the venue? James Long, who organises the Chicago R user group meetings and who gave gave the first talk that night, noted that to his knowledge only the London and Chicago R users would meet in a pub.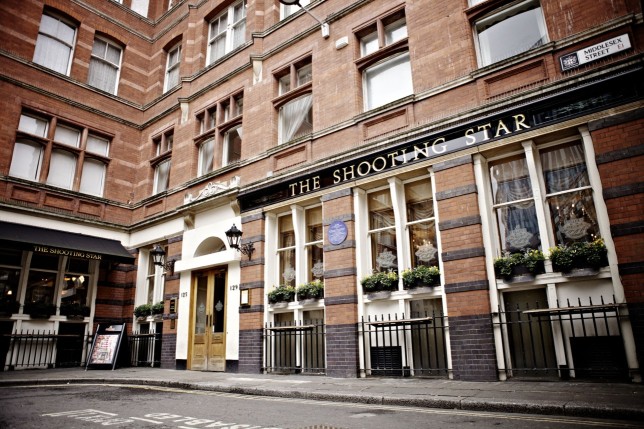 However, it were the speakers and their talks which attracted me:
You will notice that this London R meeting had a theme around risk pricing. James talked about reinsurance pricing using R in the cloud, while Chibisi focused more on personal lines insurance with generalised linear models and Richard came from the angle of investment management and portfolio optimisation.
Citation
For attribution, please cite this work as:
Markus Gesmann (Dec 10, 2011) LondonR, 6 December 2011. Retrieved from https://magesblog.com/post/2011-12-10-londonr-6-december-2011/
BibTeX citation:
@misc{ 2011-londonr-6-december-2011,
 author = { Markus Gesmann },
 title = { LondonR, 6 December 2011 },
 url = { https://magesblog.com/post/2011-12-10-londonr-6-december-2011/ },
 year = { 2011 }
 updated = { Dec 10, 2011 }
}